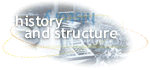 TRATOS SAS OF E. CAPACCINI AND CO. began in 1966 as a wire drawing company and later transformed into producer of telephone cables which were of general use and simple technologi-cally.





In 1978 it began the production of instrumentation and telephone cables and in 1980 was transformed into TRATOS CAVI SPA began developing new technologies in special cables and gradually expanded into thermoplastic insulation, elastomeric materials and cross-linked polyethylene, with low emission of fumes, toxic gasses and flame retardant.





TRATOS CAVI has specially equipped laboratories where a qualified team of technicians works and acknowledges the importance of the designing and research of the new products as well as quality control. We are in continuous collaboration and exchange of experiences with our principal customers.

TRATOS CAVI has been producing Optical Fibre cables for tele-communication since 1988 for the Italian Telephone Company (SIP) and for Italian Post and Telecomm - IRITEL(ex ASST). These two companies have just recently merged to form TELECOM ITALIA.